Abbotsford's Rain or Shine Sale on Sat May 27th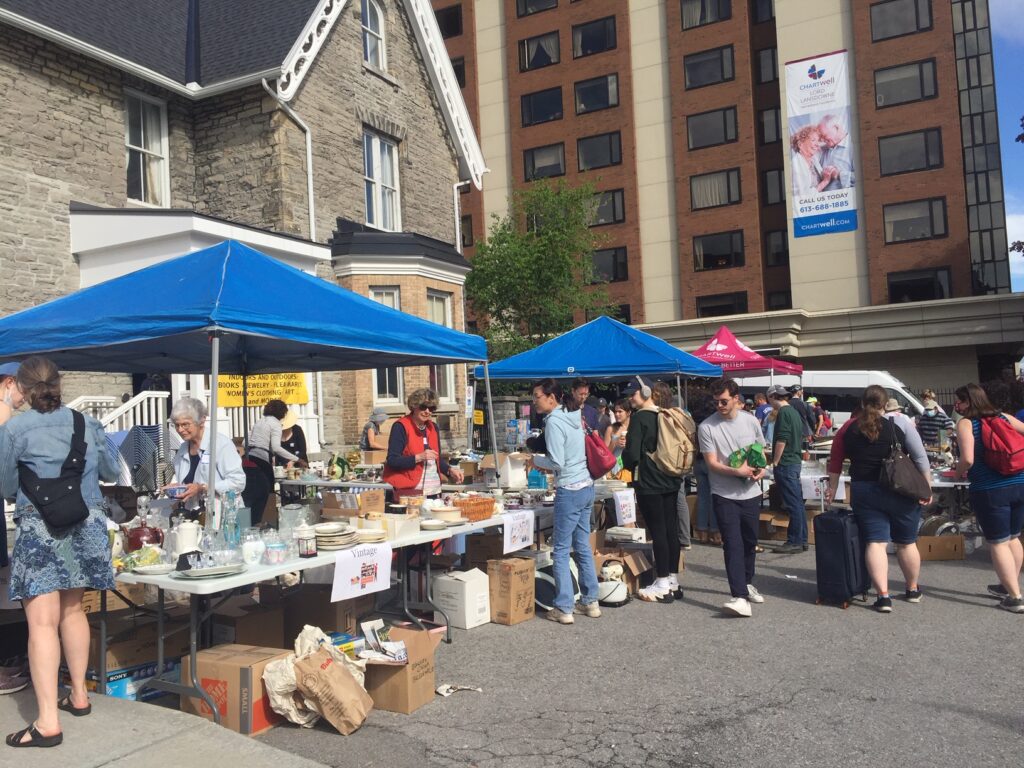 By: Pat Goyeche
Excitement is in the air at Abbotsford Seniors Centre these days as we ready for our big fundraising event. We are participating in the Great Glebe Garage sale on Saturday, May 27th. We have wide array of quality donations for sale including Art, Elegant Treasures, Jewelry and Flea Market items. To ensure we have a successful sale, we will be selling both indoors and outdoors at this Rain or Shine Sale!
2023 will prove a hard year for Abbotsford programming and services as we work to offset a significant loss of municipal (City of Ottawa) sustainable funding. We want to thank our many friends, members and volunteers who have donated items throughout the year such as women's clothing, books, jewelry, cards, household items and decorative items. Without your generous donations and hours of work sorting and pricing we would not be able to have such an amazing array of goods to offer for sale.
Abbotsford is blessed with a very dedicated crew of volunteers who work tirelessly in different departments to categorize, price and present useful, fun and beautiful items for general sale. This batch of donations is a good one, tell your neighbours to pop in for the sale!
This year we will have all of our Flea Market items for sale in our large first floor multipurpose room, high-end jewelry will be in the lounge and the dining room will be filled with Elegant Treasures and Vintage items. Our regular array of women's clothing will be in the 'Dorothy's Boutique' and the Sunroom will be packed with books for you to peruse.
Artwork, small furnishing and extra women's clothing will be outside as well as some costume jewelry. We hope to lure our customers inside where the majority of our items will be. We can process Visa, Debit and MasterCard the day of the sale as well as cash. Please bring your own bags to take away your items. We will open our doors at 9:00 am to the public.
For those of you who have items that you wish to donate to Abbotsford, we ask that you do so promptly so that volunteers have time to prepare. We are open Monday through Friday from 8:30 am – 4:30 pm and would very much appreciate your quality donations.
Abbotsford is your community support centre for Adults 55+. We are the community programs of The Glebe Centre Inc., a charitable, not-for-profit, organization which includes a 254 bed long term care home. Find out more about our services by dropping by 950 Bank Street (the old stone house) Mon- Fri 8:30 am-4:30 pm, telephoning 613-230-5730 or by checking out all of The Glebe Centre facilities and community programs on our website www.glebecentre.ca