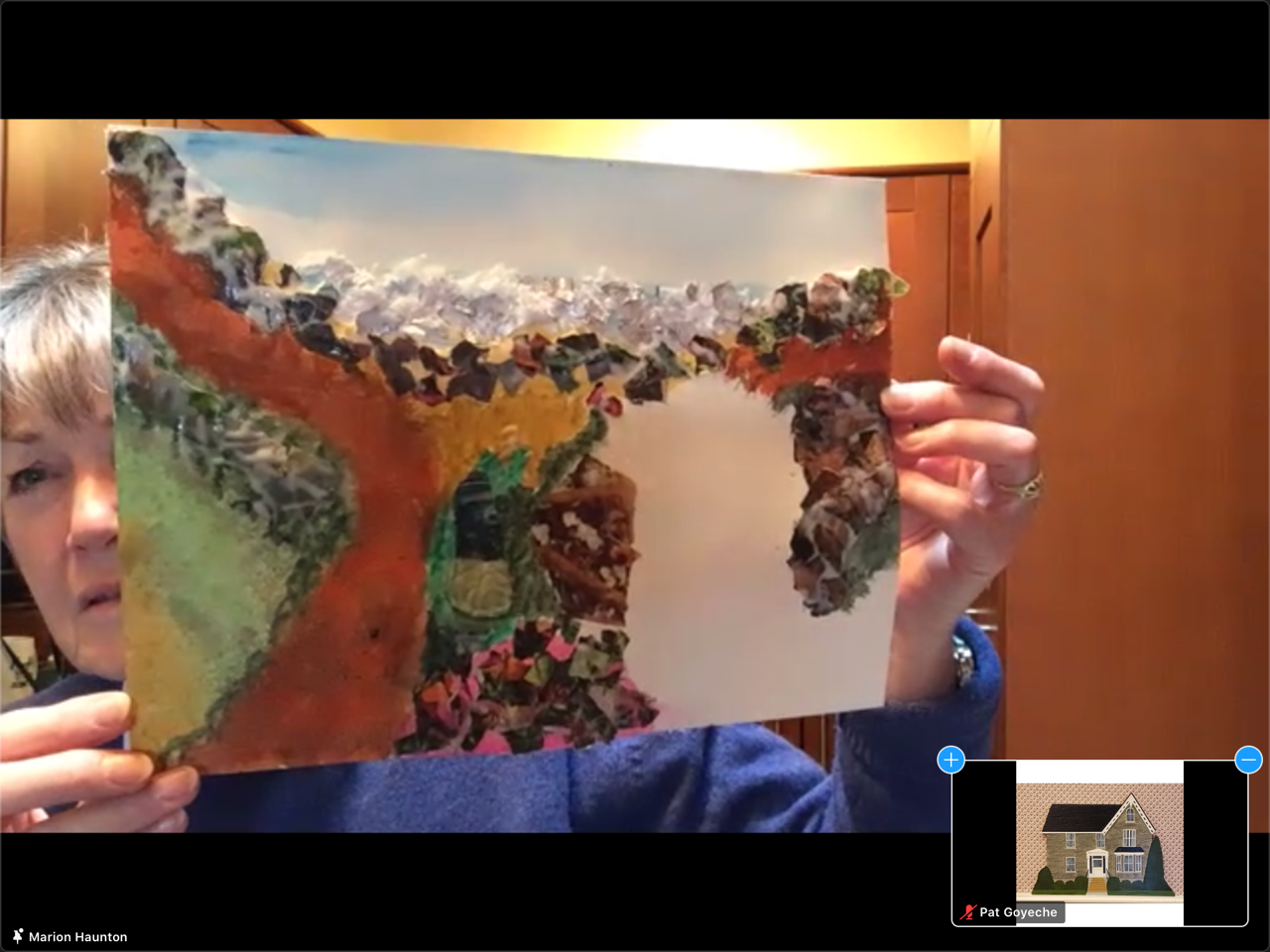 Keeping Connected and Busy Through Abbotsford House
 Jan/Feb 2021
 By: Julie Ireton
Joan Norvid, 100, always looks forward to the mini-bus picking her up on Tuesdays and seeing her friends at Abbotsford House's luncheon club.
Since the pandemic arrived last spring, the club now meets via teleconference, and while it's not quite the same, Joan still enjoys catching up with the luncheon friends she initially met at the senior's centre across from Lansdowne Park.
"They're a nice bunch of people. I wouldn't want to give it up," said Joan, who still lives in her own home, but has family nearby.
Joan's daughter, Nicole Norvid, visits and helps her mother daily. The luncheon club, even if it's over the phone, gives Nicole, the caregiver, a bit of respite.
"They maintain a connection, it's a tight knit group," said Nicole. "It's nice to know every Tuesday we have that call."
Every week, at the end of the teleconference, Joan sings her friends a well-known tune before signing off.
I always sing Vera Lynn's 'We'll meet again'," said Joan.
For Barb Neilson the calls help beat the boredom that's come with being in a lockdown for so much of the winter.
"When I get with people I talk and talk and talk," said Neilson. "I love the conference call and enjoy the people. There are about ten or twelve of us, including two men, but they don't have too much to say."
This telephone connection is just one of the programs that Abbotsford at the Glebe Centre has adapted throughout the pandemic.
This winter, 27 programs were offered to the general membership and 13 sold out. Realizing that both inclement weather and lockdown conditions have made it difficult for seniors to exercise, the centre has offered several fitness classes via zoom.  Art, Language and dance classes seem to have struck a particular chord with the members this winter.
Meditation, conversational French and Spanish, memoir writing, yoga, book club and several art classes are also offered online with new eight-week sessions opening up for March and April.
Registration will be mid-February, with classes open to all members of Abbotsford House.  It is the perfect time to join as the membership runs on a calendar year.
Marion Haunton usually travels the world every winter, but since that's not an option this year, she's trying out programs at Abbotsford for the first time, in fact, she has a packed schedule.
"I'm taking four art classes per week: watercolour, sketching, collage & mixed media, and one on colour," said Haunton. "It's very well organized and very flexible when it comes to the materials you use. I like to have something to do four days a week."
Haunton, who is also recovering from hip surgery earlier this winter says the classes have kept her busy at a time when her choice of activities has been very limited.
While she looks forward to getting back to her travels when the pandemic is over, Haunton says she's so pleased with the selection of classes she's found at the seniors' centre.
"It's a very nice recreational thing to do and Abbotsford does a wonderful job," she said.