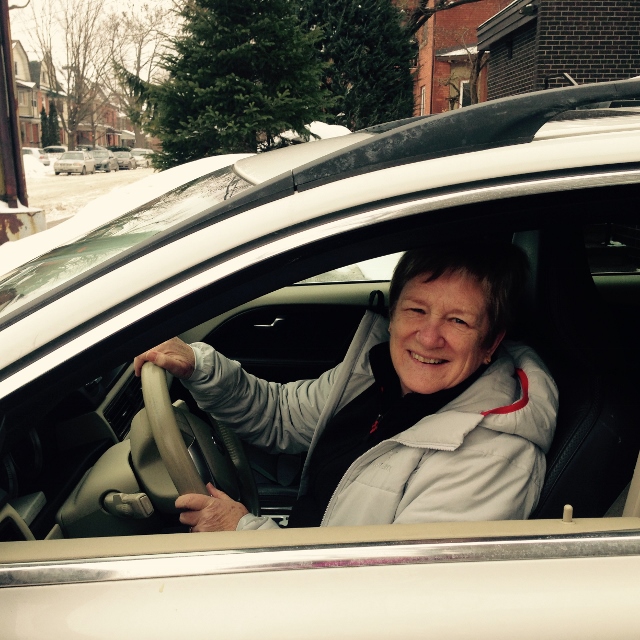 Drivers Wanted!
By: Julie Ireton
New retirees, along with gerontology students, even firefighters and police officers in-training, are among those who've been recruited to become volunteer drivers for Ottawa seniors heading to medical appointments.
"We love our volunteer drivers," said Jane Stallabrass, Program facilitator, Community Support Services, Abbotsford House at Glebe Centre across from Lansdowne Park. "Our volunteers are an amazing breed of people and I'd love to clone the ones I have."
But since Stallabrass can't clone them, she finds herself continually recruiting new volunteers to help out.
The program provides the service for seniors who need more assistance getting to an appointment or doctor's office than might be provided by a bus or a cab and Abbotsford's transport volunteers do more than just drive the car.
"They can be heading to any medically related appointment, doctor, dentist, eye appointment, hospital, hearing aids, glasses, anything they need for their medical requirements," said Stallabrass.
Thanks to the program, subsidized by government grants and fundraising, the rides are more affordable for clients, usually costing $12, but as high as $25 to get to the outskirts of the city.
"For most of our clients, most other services don't work for them. Taxis work in some cases for some people, but the cost can be prohibitive," said Stallabrass. "And knowing you have a driver who has experience with seniors, has had a police record check and is screened is important."
The drivers are trained and while their cars aren't wheelchair accessible, drivers do what they can to help seniors who have some mobility issues and use walkers.
Martha Hynna, a retired senior public servant, has been a volunteer for about a year and a half.
"I like to drive, I've got a car and I've got the time," said Hynna. "What I like most is that I meet a whole bunch of interesting people I otherwise wouldn't meet and get to have a little conversation with them."
Hynna, like many of the volunteer drivers helps get seniors to their appointments once a week.
Stallabrass said many of their clients live in the Glebe and Ottawa South, but the pick-up area extends to Billings Bridge and all the way to Hunt Club.
One of the drivers, a federal government employee has worked out a flexible work schedule so he can volunteer as a driver for a few hours a week.
"Which is amazing. Even one drive a week is huge," said Stallabrass.
Hynna said she would encourage others to volunteer.
"For me it's so easy, I'm quite comfortable driving and it's an easy thing to do and I get to meet people from all kinds of different backgrounds."
Abbotsford is your community support centre for Adults 55+.  We are the community programs of The Glebe Centre Inc., a charitable, not-for-profit, organization which includes a 254 bed long term care home.  Find out more about our services by dropping by 950 Bank Street (the old stone house) Mon- Fri 9-4 pm, telephoning 613-230-5730 or by checking out all of The Glebe Centre facilities and community programs on our website www.glebecentre.ca