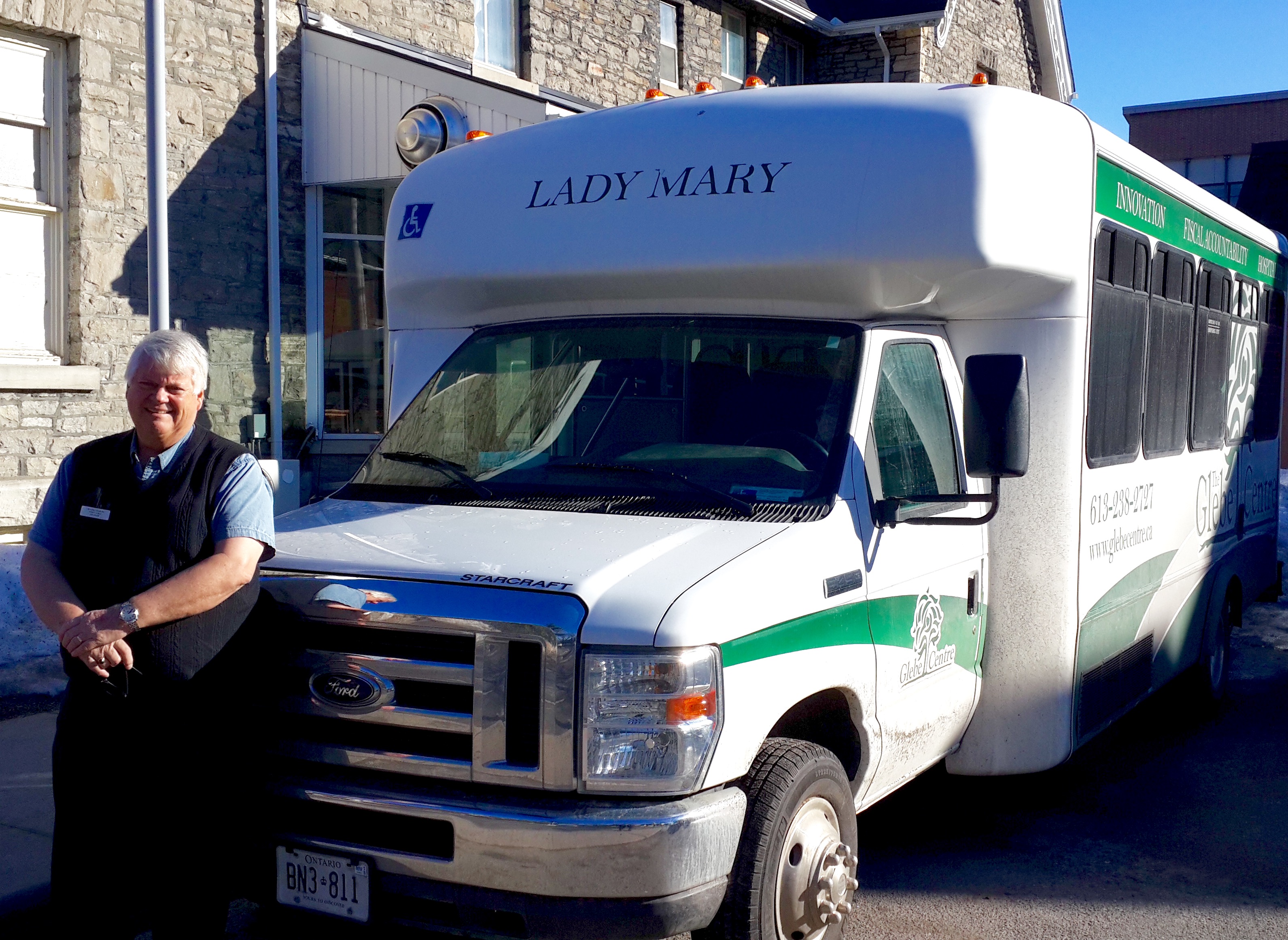 The Drive for Drivers
T
By Julie Ireton
For the past ten years Terry Dale has been driving seniors around in the Glebe Centre's bus, making sure elderly residents get to where they're going in good company.
But recently, Dale became the passenger.
After a recent knee replacement, he couldn't drive to his follow-up appointments so he sought out the reliable, friendly volunteer medical transport service available through the Glebe Centre Community Programs at Abbotsford.
"My wife doesn't drive so I reached out to Abbotsford," said Dale. "They took all the concern away. It's magic. Having their support meant the world."
Dale and other seniors who subscribe to the medical transport service can have volunteer, screened drivers pick them up from their home or apartment and drive them right to their appointment at a clinic, hospital or doctor's office.
The driver will also offer a helping hand to make sure the senior gets from door to door safely.
There is a cost of about $12 per round-trip ride which helps cover the gas used by the volunteer drivers who use their own cars.
The service is subsidized by both municipal and provincial programs according to Jane Stallabrass, the Abbotsford Community Support Program Facilitator.
"Taxis are expensive and not always as helpful as our volunteers and Para Transpo is not reliable for getting to appointments at specific times," said Stallabrass.
Right now, she has about a dozen drivers who will each drive one to three times a week, depending on availability.
Some of the volunteers are newly retired seniors looking to give back to the community, but Stallabrass says students in studying social work, policing and firefighting also lend their time to drive for the program.
"We never have enough volunteer drivers," said Stallabrass. "Whether drivers are available for a short term or on a more regular, permanent basis, both are needed. We love our drivers and we'd love some more.
Wayne Thoms, a federal public servant, has been a volunteer driver for the past five years.
He rearranges his work schedule so he can help out once a week.
Thoms said for some of the clients, it's clearly more than just a pick up and drop off.
"You can tell a number of people love the interaction, it's a chance to talk," said Thoms. "Some of the clients, you're able to help them out and the idea of program is to help them stay in homes longer after losing their licence and their independence."
If you want to know more about the services or how to become a volunteer driver please call Community Support Services within Abbotsford and ask for Jane at 613-230-5730.

Abbotsford is your community support centre for Adults 55+. We are the community programs and services of The Glebe Centre Inc., a charitable, not-for-profit, organization which includes a 254 bed long term care home. Find out more about our services by dropping by 950 Bank Street (the old stone house) Mon- Fri 9-4 pm, telephoning 613-230-5730 or by checking out all of The Glebe Centre facilities and community programs on our website www.glebecentre.ca